Comprehensive Eye Exams With Our Award-Winning Optometrists
Kids & Seniors Pay NOTHING! ($0 Extra Fee Eye Exams)
and Student Eye Exams only $75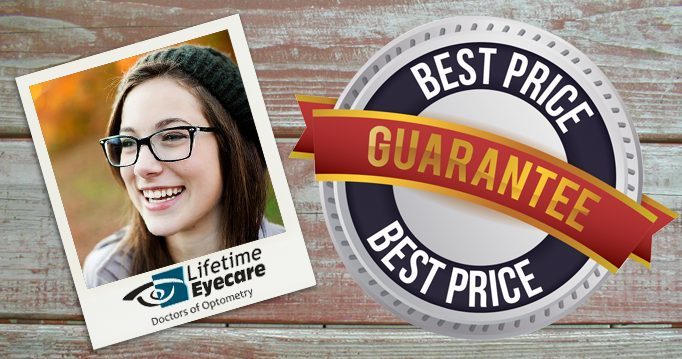 Lifetime Eyecare has the BEST PRICE GUARANTEED! If you find a better in-store price on any frame or prescription lens, we will give you that lower price PLUS 10% EXTRA OFF the sales price!
During a comprehensive eye exam we…
* All Children through the age of 18 and all Seniors 65 years and older with
B.C. Medical Services Plan
(MSP) coverage is never charged a dime extra for their exam.  Nothing out of pocket for an annual exam and never a dime out of pocket for emergency appointments. ** Please note that PD (Pupil Distance) measurements are very subjective.  We cannot guarantee how any third party uses that information and whether they use it correctly.  This is particularly true if you plan to order eyeglasses online, as we have witnessed how a large percentage of lenses that are bought online are produced inaccurately.  We do provide a 100% guarantee that any lenses that we create for you will be done properly 100% of the time, or you get to choose (a) replace the lenses or (b) get a 100% refund.